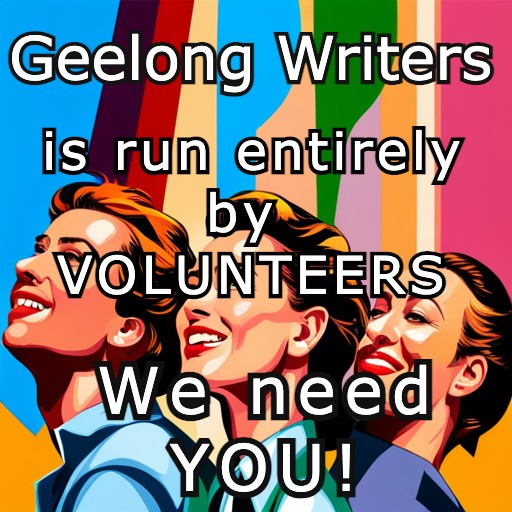 Geelong Writers relies entirely on the hard work of volunteers. To extend support to writers, encourage new members, and develop more programs and workshops we really need your help.
We are seeking:
Marketing assistance in specific areas e.g. schools, businesses, organisations.
Treasurer
Proofreading and editorial assistance. Induction training provided.
Workshop facilitators. Opportunity for collaboration between content developers and delivery. Support provided.
Submission writing assistance for grants applications.
Do you have other skills or ideas that you can offer? Please drop us a line with your ideas. We are open to suggestions and welcome your support.
If you feel you can offer support in an ongoing way or with one-off assistance please contact us: guenter.sahr@bigpond.com
More information about volunteer roles: See here