Starts in 7 Days, 19 Hours
12 October 2023 1:00 pm - 3:00 pm
South Barwon Community Centre
33 Mt Pleasant Rd, Belmont VIC 3216
(03) 5243 8388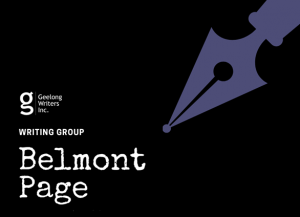 Belmont Page provides a supportive and nurturing environment for writers of all experience levels in all genres.
BELMONT PAGE BY DAY
2nd and 4th Thursdays of the month | 1:00 pm – 3:00 pm
Meetings are held at South Barwon Community Centre, 33 Mt Pleasant Rd, Belmont.
New members welcome. Email Claudia Collins for further details and bookings.