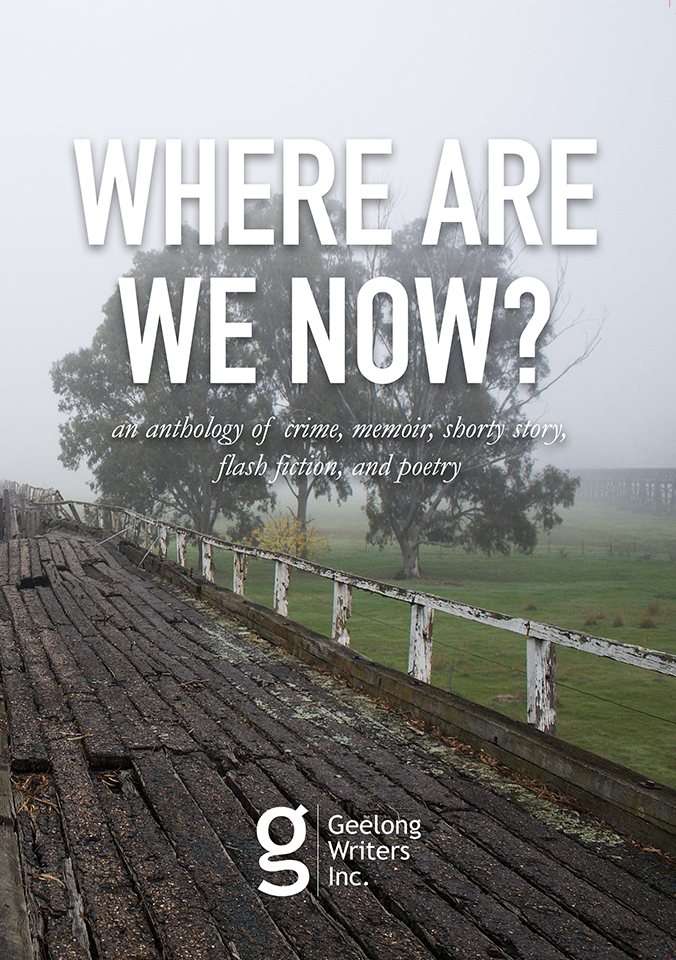 Where Are We Now?
2019 General Anthology
Edited by Sarah-Rose Mutch
Cover Photo by Stephanie Taylor
The pieces in this anthology dive into many aspects of the world as we know it, what it once was, and what it could be. Each one was selected based on merit, but once combined, they create an anthology that keeps you asking, "where are we now?"

In this book, you will journey to far corners of Australia, take a trip to Kyrgyzstan and Argentina, and jump out into space and alternate realities.

Throughout your journey of reading this Anthology, we hope you find comfort in the words and make a home, if just for a moment.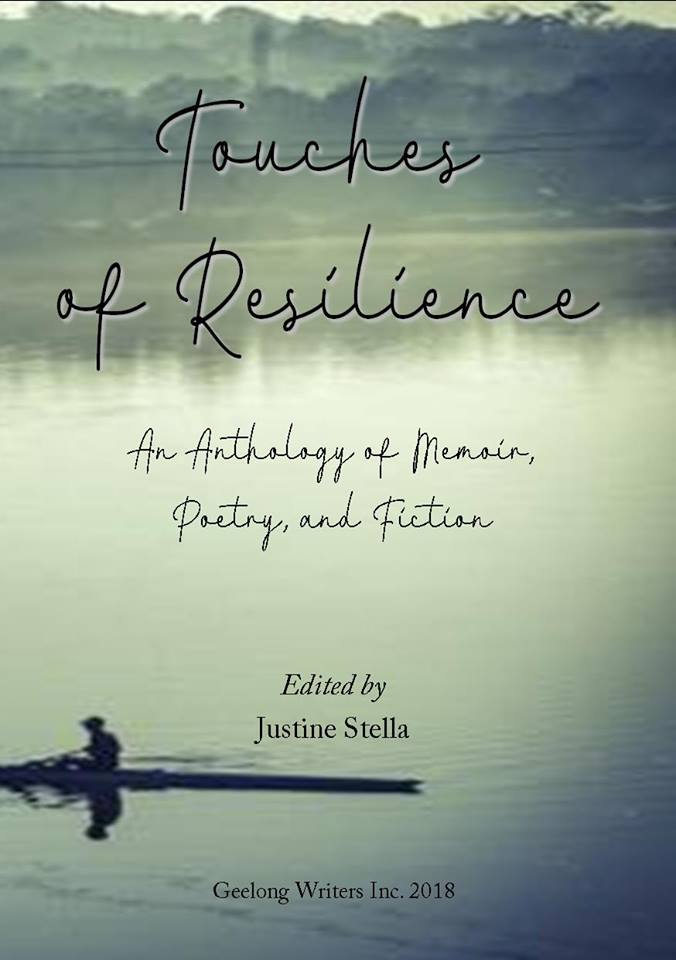 Touches of Resilience
2018 General Anthology
Edited by Justine Stella
The written pieces you will find in this anthology are the most touching of all the submissions we received. In these pages you will find memoirs that delve into the small moments in life that offer hope. The poetry touches on the strength we have when we have each other. The flash fiction pieces were stimulated by a photo-graphic prompt and reflects the creativity that water inspires. The short stories show the depth of human resilience and how we will rise again to stand no matter how many times we are knocked down. 
Each piece was selected for inclusion in this anthology on its individual merit, and when they were put together it was clear that they create an anthology that encourages readers to see that hope exists where you least expect it.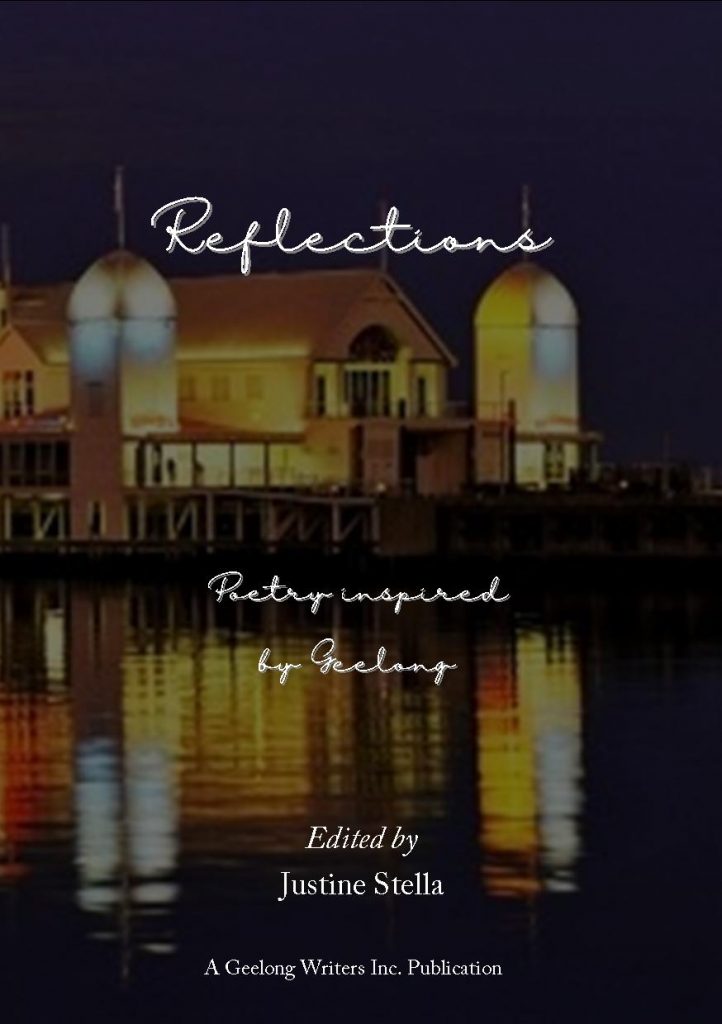 Reflections – Poetry Inspired by Geelong
2018 Poetry Anthology
Edited by Justine Stella
For this anthology, a group of images were seected and published on the Geelong Writers website with our call for submissions. We asked our authors to respond poetically to images that inspired them. Our aim was to create a local focus and encourage originality while paying homage to a place very dear to us. 
The poems that have made their way into the anthology made their way into our hearts. In these pages you will find poems as varied as the poets themselves. It's clear that there's something inspiring about Geelong, which is reflected in this anthology. 
OLDER PUBLICATIONS:
13 Filters edited by David Reid and Carmel Reid (2006)
Tributaries edited by Bronwyne J Thomason (2007)
Early Morning edited by Bronwyne J Thomason (2008)
Memory, Myth and Mischief edited by Bet Morre, Claire Duffy, Maurice Alexander and David Kerr (2009)
Writing On edited by Martin Hooper, Maurice Alexander, Ken Jobling and Sandra Ann Jobling (2011)
Splashes of Colour edited by Maurice Alexander, Cheryl Dober, Christine Ericksson, Martin Hooper, Sandra Ann Jobling, Ken Jobling, Jura Reilly and Edward Reilly (2012)
Flights of Fancy edited by Martin Hooper, Maurice Alexander, Cheryl Ericksson and Edward Reilly (2013)
Moments in Time edited by Martin Hooper, Maurice Alexander, Sophia Shen and Melissa Wray (2015)
Twisty Fiction edited by Melissa Wray and Phil Green (2015)
For What It's Worth: A People's Poetry edited by Justine Stella and Maurice Alexander (2016)
The Ordinary Illuminated edited by Justine Stella and Maurice Alexander (2017)